Transnational Security Challenges are enormous, cross-border dilemmas, illegal trafficking, immigration issues and many more on land, and sea.
Border Security is the first line of defense of national security from terrorism, drugs and other ills that cross a border.
Such challenges require a force-multiplier, the answer being the use of state-of-the-art technology for monitoring and controlling any nation's borders on land, sea and air.
Key technologies for Border Security focus on: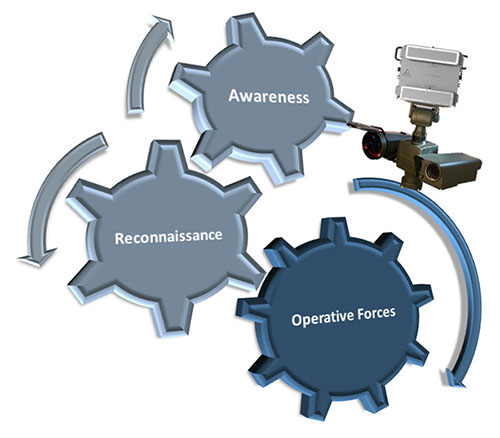 CONCEPTUAL SOLUTION
Situation Awareness – Border Surveillance systems consist of high-end technologies for detecting vessels, allowing them to be identified, monitored, directed or intercepted, controlled by trained and equipped C41 centers.
Reconnaissance – Use of Stationary monitoring sectorial towers and mobile reconnaissance vehicles.
Operative Forces – active force that is able to enforce the governing laws.
INTEGRATE ALL ASSETS IN COHERENT SYSTEM