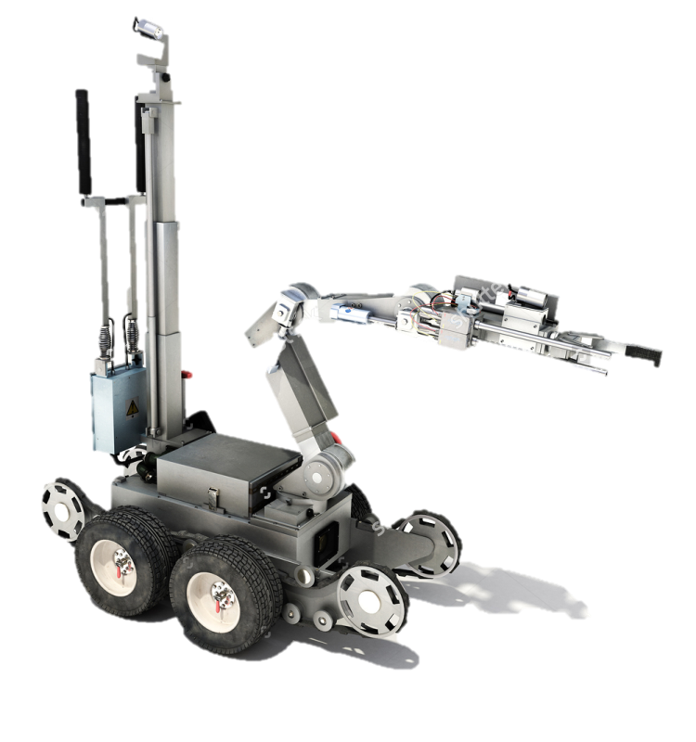 Today, Explosive Ordnance Disposal threats pose a great challenge on security agencies and on EOD units in particular. IED terror threats are the most common and require efficiency in ability to Prevent, Detect and Dismantle explosive devices.
AGM EOD Solutions has accumulated broad experience in the execution of diverse EOD projects, including assembling and equipping police EOD teams, training programs on demining and safe rendering of ammunition. Additionally, AGM EOD specializes in counter-IED operations and in the development of automated ammunition disposal machinery. We also execute diverse classified projects for various national organizations.
Our mission is to provide customers with a wide range of high-end services, providing expertise in design, development and customized implementation of activities involving explosives.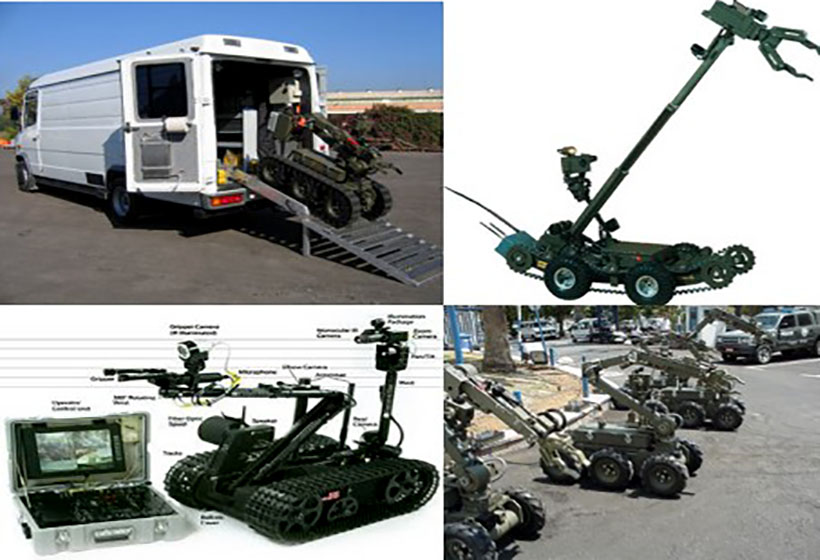 AGM has partnered with OEM robot designers in order to provide a versatile scope of EOD robot, heavy-duty or light duty, all-terrain, engineers, making it possible to design the robot of your need according to demand.
AGM provides a full set of accessories, designated vehicles and operational training.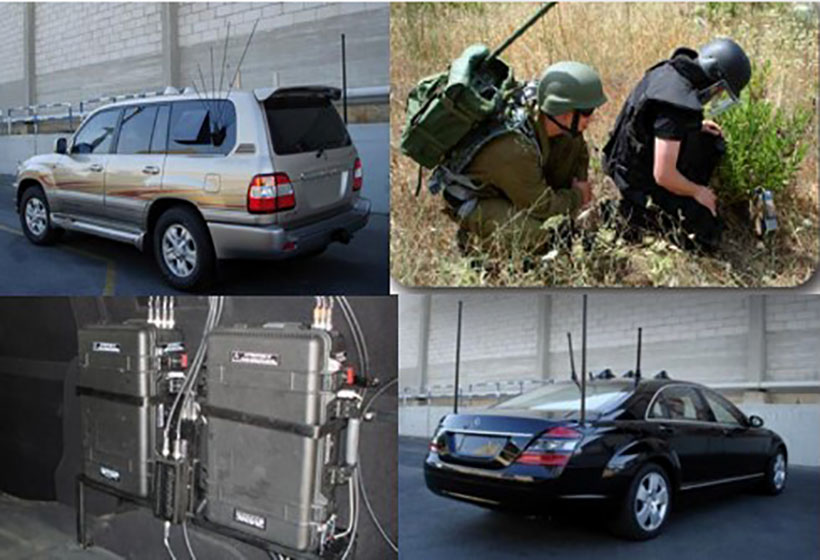 RF jammers are essentials in an EOD threat environment; AGM offers fully tailored solutions for any spectrum threats, for either portable or mounted jamming systems.
Man-packed or vehicle mounted for VIP convoys, these state of the art jammers allow for digital control of frequency band strength as per need.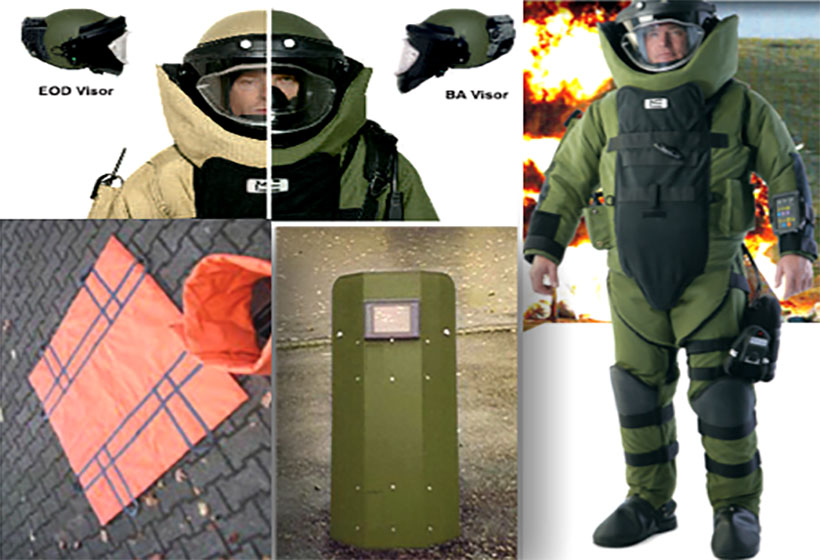 To have the maximum level of reliability and user-friendliness is what counts when it comes to operations which require immediate reactions. Personal Protection Equipment is our main focus, as the most vulnerable part of any mission, is the person taking the risk, to fight the most severe threats.
We offer the most advanced Bomb Suits & Helmets suitable for CRBN threats, protective blankets and bomb transportation and containment equipment.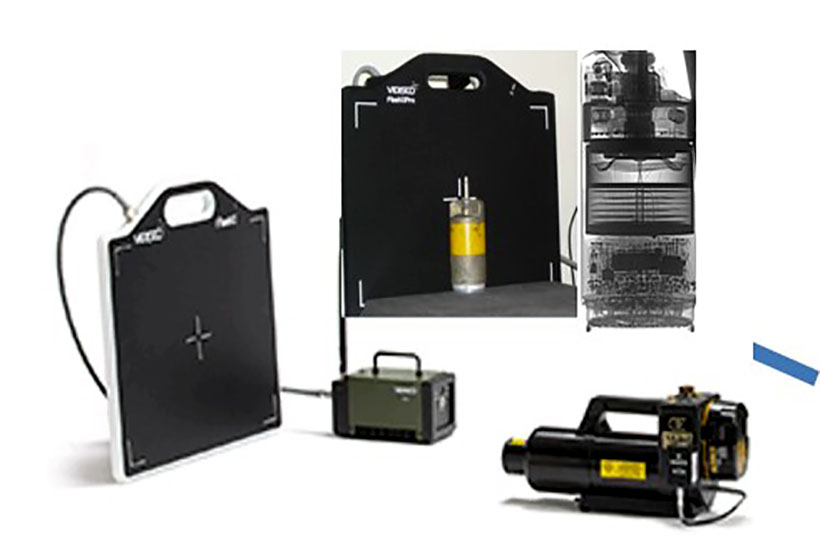 Portable X-ray machines are crucial aids to any EOD or demining team. Advanced X-Ray technology allows for a detailed view and examination of any threat before human handling in order to ensure man safety. Our system will provide: quickly developed images displayed in "real time", highest quality images, unlimited shots, one operational platform, robot integration, organic\inorganic detection.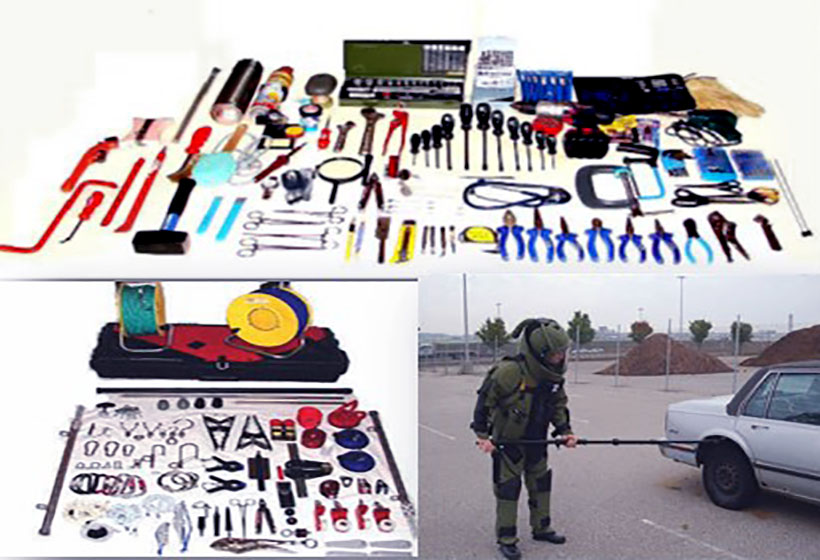 AGM provides a full set of accessories, which enable the EOD technicians to ensure secure manipulation, examination, mitigation or transportation of:
Hook and line sets
EOD basic and comprehensive tool sets
Mechanical or Electrical manipulators
Search kits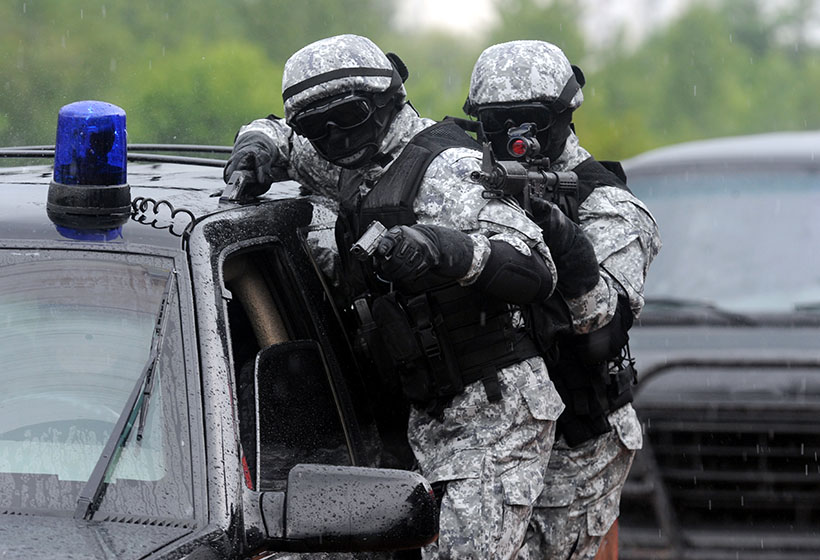 AGM offers a turnkey solution which includes training facility design, logistics implementation for customized on-site training centers, courses, software and training aids.
EOD training is aimed for all Security and SAR units and offers courses and complete programs in various topics relevant to different applications related to IED/EOD threats. From the introduction to explosive courses for security officers to advanced hand-on explosives-training for EOD technicians, aviation security, screening technology operations, canine handling, customs officer training, forensics techniques and more.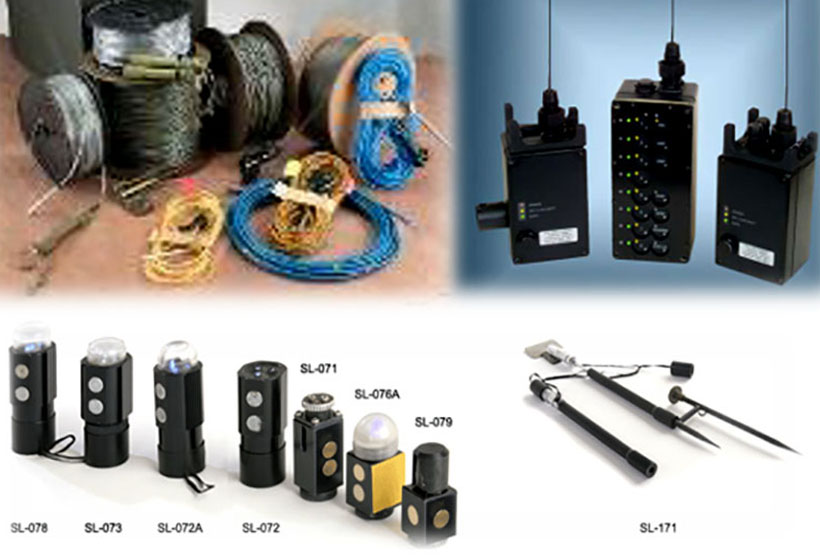 Non-electric initiation and detonation, explosives for demining, bomb disposal elements.
Marking elements for demining or forensic needs.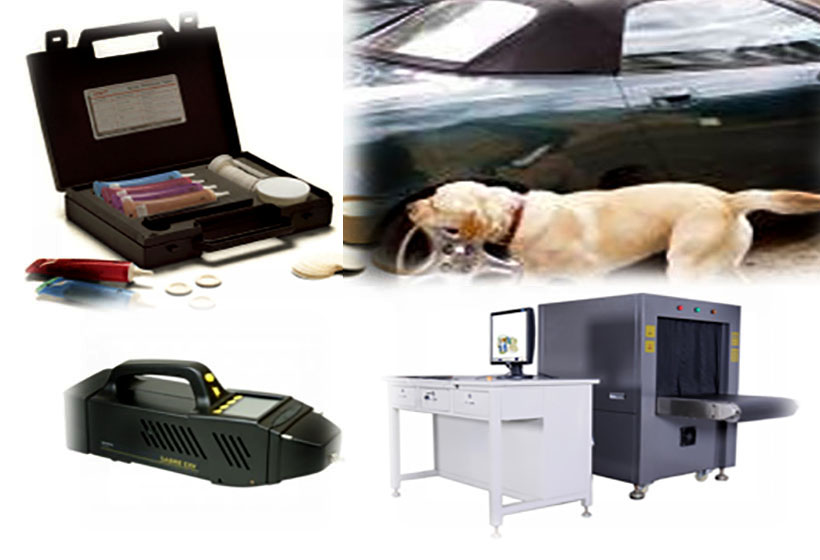 The challenge today is to identify materials that are a potential threat. The detection of explosives is based on various types of examinations: X-RAY Scan, vapor and powder based detection are all valued solutions and the AGM experts will offer You the appropriate solution for Your needs.